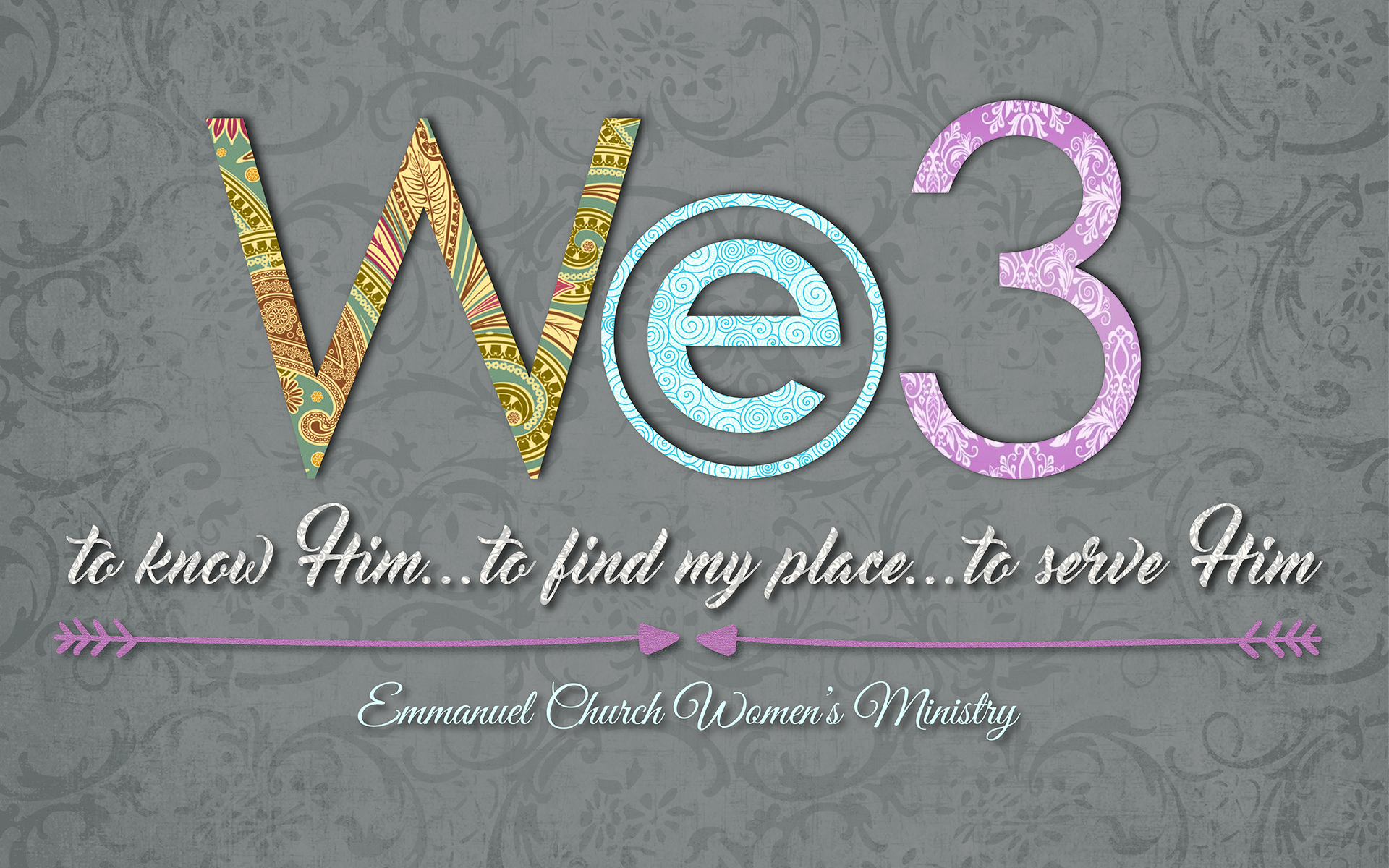 The Women's Ministry at Emmanuel is guided by a team of women who represent every walk of life. Whether young or old, single or married, raising children or not, we have a ministry designed to meet your needs. In every activity and outreach effort we seek to bring unity and direction to the women at Emmanuel. Reaching inward, we encourage Christian growth and maturity in every stage of life. Reaching outward, we strive to bring the knowledge of Christ to women in our community. Reaching into the younger generation, we are mentoring and encouraging the young women who follow in our footsteps. Reaching into the older generation, we are taking advantage of Godly wisdom and experience as we care for the needs of our elder women.
We have three goals for every woman who calls Emmanuel home:
to find your place in church, and
To Know Him
We believe that God's desire for each woman is for her to grow into a mature Christian with a stature measured by Christ's fullness (Ephesians 4:13). Because of this we encourage our women to get involved in Bible Study, and to pursue their own personal relationship with the Lord. Our desire for each woman is for her to love the Lord with all her heart, with all her mind, with all her soul, and with all her strength" (Mark 12:30).
To Find Your Place
We believe that each of us has been specifically placed in the Church to fulfill a role and a purpose (1 Corinthians 12:14-18). Because of this we encourage women to find their place in Worship, in Bible Study, and in Community. By getting involved, the many needs of our women may be fully met within the fellowship of the Church.
To Serve Him
We believe that each one of us, as a child of God, has been individually gifted to serve and minister within the Church (Ephesians 4:15-16). We encourage women to discover their individual giftedness and to pursue their calling. It is through ministry that we find our greatest satisfaction and fulfillment in our walk with Christ.
Click here to see upcoming events